I'm getting so many emails to request the Passport files for other Girl Scout leaders. That is FANTASTIC! My co-leader is super happy that she can help other Girl Scout leaders create an awesome passport for the World of Girls.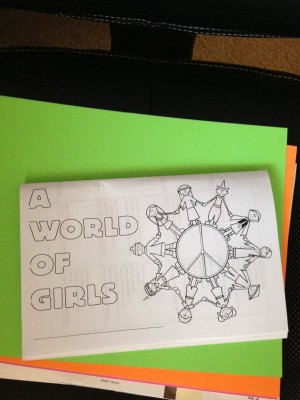 However, to make it easier on ME… so I don't have to be constantly emailing it to people at random hours in the day, I uploaded the files online so you can go and download them yourself. 🙂 They are all PDFs and my co-leader suggests printing the top page on heavier card stock in different colors. The interior can be regular paper. The actual 'passport' pages are for girls to write about what they learned from each country, or color a picture, or just stamp the date and stick the flag on the page.
The files are all uploaded to DROPBOX (see link in next paragraph). There are 10 in all. Please leave me a comment there or here telling me you downloaded them, and come back and share how they worked for you!
***** They are all on Dropbox here –> https://db.tt/nrIchcqT *****
If you are confused at how to put it together… you just print EVERYTHING out… put it together, fold it, and staple it. 🙂 There are 'blank' pages because those are the pages that you want to use for your 'Passport'. Print out your first page in a thicker/colorful paper so they are different and a little heavier. Go back to the original post, get a date stamp, and use it for each country you do. Helpful hint: DO NOT GIVE THE PASSPORTS TO THE GIRLS TO TAKE HOME. They never come back. Ever.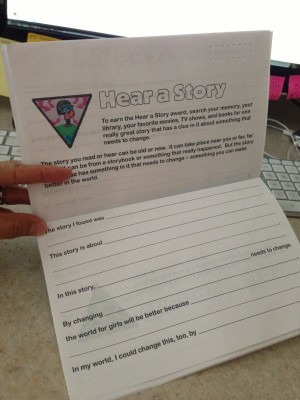 Go read about our first Brownie Girl Scouts World of Girls Journey Session.
Download List:
Passport Cover Page
Page 1 & Page 18
Page 3 & Page 16
Page 3 & 16 – Back Upside Down
Page 5 & Page 14
Page 5 & 14 – Back Upside Down
Page 7 & Page 12
Page 7 & 12 – Back Upside Down
Page 9 & Page 10
Page 9 & 10 – Back Upside Down