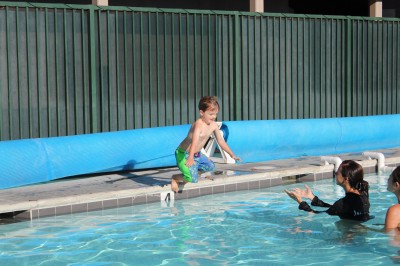 Never thought I would see this….
Man, it's taken a long time for GG to figure out swimming. We've been getting lessons from Sarah the last 6 weeks and something clicked. So we continued it for another month… I'm so glad we did! He put on googles, he jumped in… and in two week's he is taking his survival test! We might not need floaties soon! YES!
And Sam is in soccer again. It is her FAVORITE sport. She watched the USA in the Olympics – all matches. She wants to be in Soccer Olympics when she grows up…. and look what she did today! So awesome!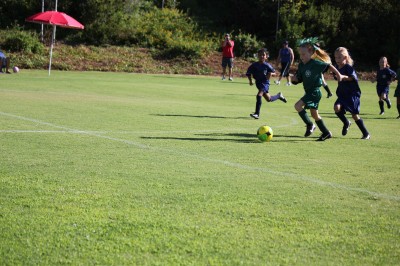 Running ahead of the pack…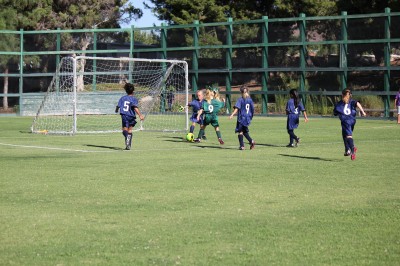 She shoots!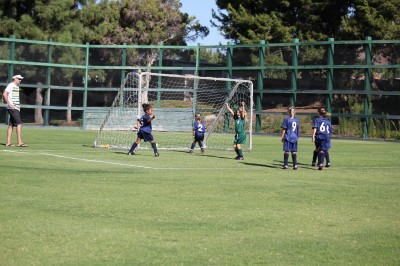 She scores!!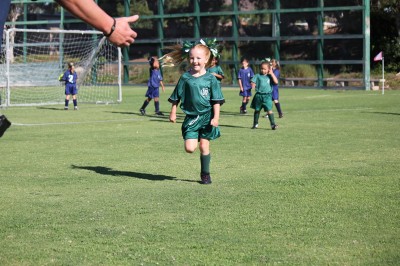 So happy!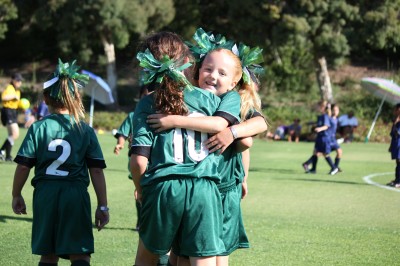 Hugs from teammates
We are in AYSO U7 this year where they ACTUALLY keep score. They also make the coaches stand on the sidelines with an actual ref. It is FREAKING hilarious. I can make fun of it because I'm totally yelling too. But watching the coaches pace from side to side screaming (usually encouragement – and direction as in GET IN FRONT OF #5! DON'T JUST WATCH THE BALL GO PAST YOU) is really hilarious. Slightly scary but it's more entertaining at this point.
If your kid is in sports, I'm sure you know what I'm talking about… no need to explain.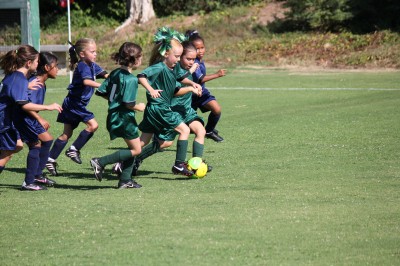 Love this photo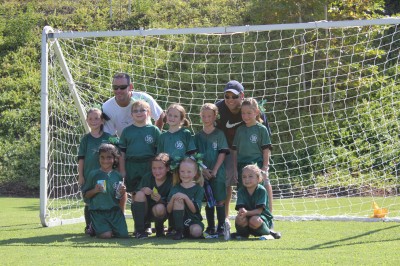 Good Game! We won 2-1!
What a day! Now it's off to a good friend's birthday party and OH MY GOD, I'm so happy there will be air conditioning… Then come back home and try not to bake. Ugh.
Happy Saturday!