After being on the ship for a day, we felt we would want to get out and walk around when we hit Ketchikan, Alaska. So we booked a tour with Wild Wolf Tours which ended up being fantastic.
It took me a few minutes to realize we would NOT SEE WOLVES.
Seriously. It was named after the owner's last name! They were… darn, I totally forget now! But they were some type of native Alaska/Indian and their last name was Wolf, hence the name.
I was only a tiny bit disappointed.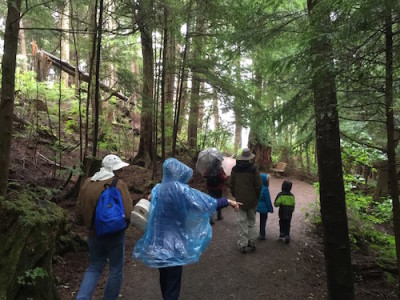 However the weather was great! Just a little drizzly and they provided rain gear and it wasn't bad at all. Just perfect actually.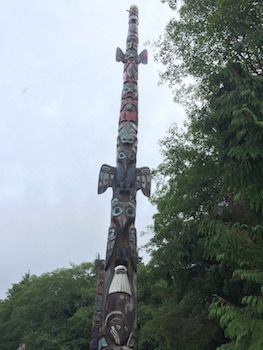 We walked through the totem pole museum place and we got there before all the tourists! (All the OTHER tourists… ha!) 20 minutes was perfect, I didn't really need to see more.
This poem/quote was lovely.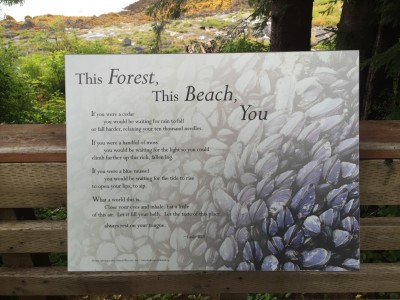 Then we headed down the road, hit a dead end, and got out and walked. My girl was having fun.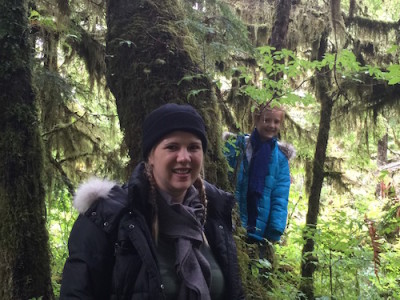 We saw the most beautiful waterfall and it was amazing to see all the moss since it's constantly raining.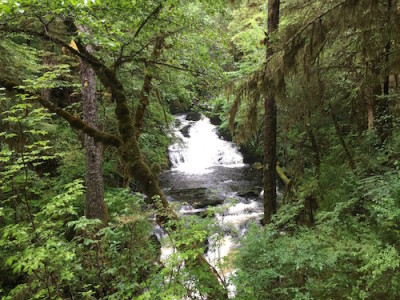 We had a great time! Tracy even did some geocaching with the kids, they loved it.
She left us at the town and we had a great time seeing salmon swimming upstream, doing a little shopping, and grabbing a quick bite to eat. Some delicious fish and chips!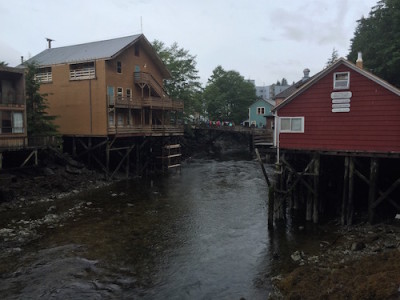 o.O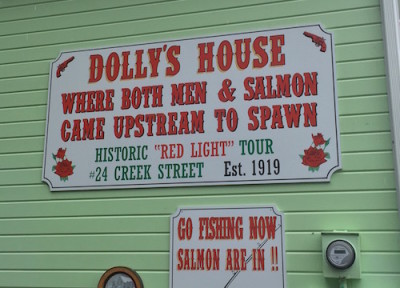 The ship left at 2pm and we were sprinting to catch it. After we left, we had a beautiful sunset.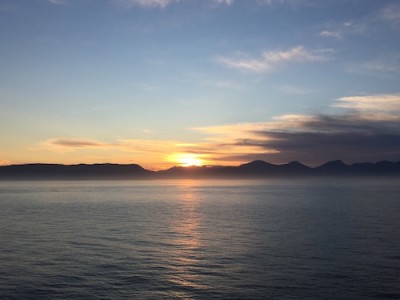 Off to Juneau the next day!