We researched our next Spring Break vacation until we found the perfect spot in Villa Gordon. Hidden away between Sosua and Cabarete was a little community of 10+ homes, a hotel, and an amazing restaurant all behind a guarded gate.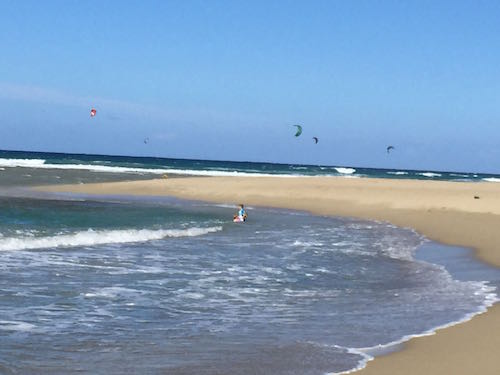 This beach house was perfect for our extended family of 11 to visit and hang out for the week. With the four bedrooms off to the left side and the main house with two master suites, living room, dining room, and kitchen was a great place to stay for our first trip to the DR. Watch the videos Gordon sends you before you come, it will help a bit. Recognize that you aren't going to find those light switches for a few days (the one in the kitchen is in the hallway behind you!). Or figure out how they work… (there is an on button? Duh!)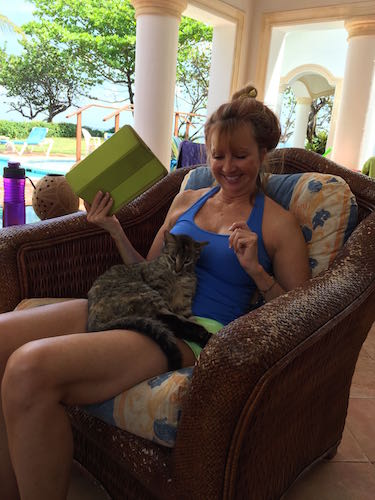 Enjoy the comfy couches outside with 'Mini' the sweet, sweet kitty who sits on your lap. The pool gets shaded in the afternoon. You MUST APPLY SUNSCREEN EVERY HOUR!!! The ocean right outside is dangerous but walk to the point on the right (AFTER the big rock) and it's shallow a good ways out, or go past the 3rd surf camp (10m walk) to where there are no rocks, gentle swells, and perfect waves for your kids. Or if you surf, rent a board! The life guard walking the beach was a bonus!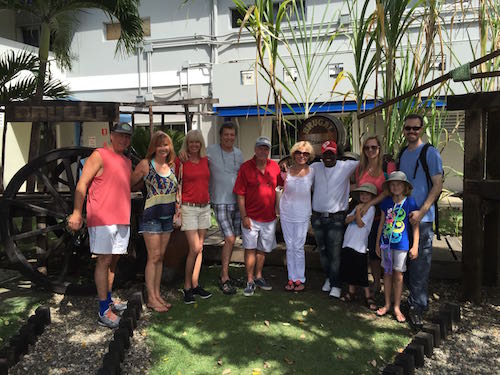 Franklin (one of the best parts of the trip) picked us up from the airport and was our taxi the whole week. He has one of the BEST personalities from anyone I have ever met. Always a smile on his face, a 'no problem' to anything we ask, and the kindest man you will meet. Johanny and Cathy, our maids for the week, were very industrious and hard workers and… they made breakfast for us EVERY single morning. It was heaven. They made whatever was in the kitchen (and one morning instead of bacon, they made hot dogs – the kids were thrilled – haha!) so make sure your kitchen is stocked. For extra you can get a house-keepers lunch and everything was so good. Ask for the fish, it was ammmmaaazzing but the chicken was tasty too.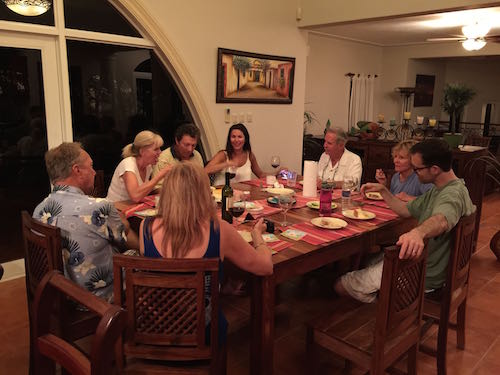 – Have fun walking outside… peacocks, horses, cows, chickens, roosters, etc.
– Ask the guards to build you a bonfire, it's pretty cheap. Fun experience (but don't think you can make smores, they make it BIG!)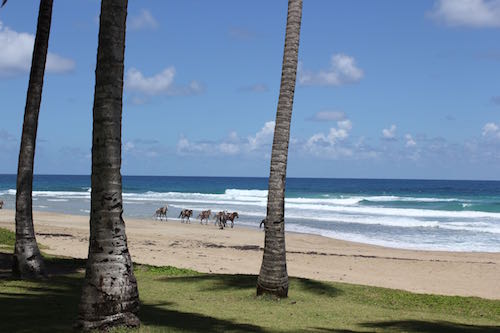 Speaking of the guards… it's crazy that they walk around with a huge gun on their back! They will walk right up and sit at the tables outside or very close to the house. We couldn't decide if it was strange that they did that, or that they really NEEDED to be that close to protect us! (We never saw anyone bad walking around, FYI.) They were really nice and we had a good time talking to them. Some days they would walk around, and others they would start raking the leaves. I guess they did a little of everything!
Gordon was awesome at all of our questions. He always got back to us right away and had great customer service. Anything you need will be answered right away from him!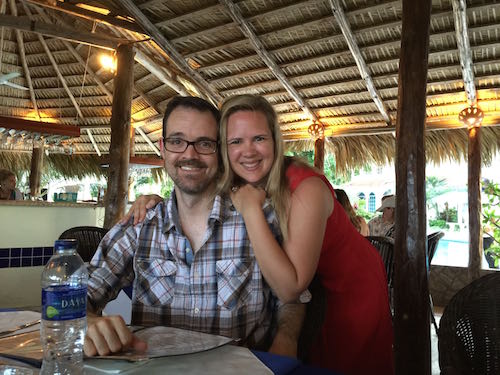 Cons – There always has to be a few cons, right? Here is what I thought.
– Biggest problem was the wifi. There was one password protected account and two free ones. One for the main master bedroom, the other for the rest of the house. The third, I have no idea. The strongest one was the master bedroom and a slower one worked out in the living room. They were not reliable at all. At. All. Chez Arsenio had a much stronger connection and it was sad the way we ran over there to download our email, or a book on our Kindle. One morning the wifi would work great, the next nothing worked at all. We would unplug, replug and it would work for 10 minutes and other days it wouldn't work for hours on end. There was a day when three of us were sitting on the master bed downstairs downloading books and email as that was the only working spot. One day I was able to do 30 minutes of video Skype conference call in the master bedroom (moved to regular call after it went kaput) and two days later I couldn't hop on GoToMeeting to save my life (and my conference!). It's a nice thought to unplug and go off to paradise but two of us had to work a few days to be able to go on vacation, and no wifi is so annoying. When the living room wifi was out every other day, you couldn't connect to Pandora to play music in the backyard.
– A specific note that there is no wifi in the 4 bedroom villas at all. So watching a movie on your computer at night is out, or downloading email lounging on your bed is not possible. The wifi also did not work in the upstairs master at all. So if it's important to you, just be aware! There is always the restaurant if you are desperate.

– It's a typical beach house. I say this as we were debating between two properties. One in Sea Horse Ranch which was double the price, and this one. It's a comfy house and perfect for all of us to lounge in but there is wear and tear in the house. The water filter spout was broken and hard to get water out of. One of the couches outside was a little worn down (like too many people sat in one particular spot). The outdoor plastic chairs and wooden chairs were uncomfortable. The beach lounges felt like you sunk into them and couldn't get out. It was a VERY nice house, don't get me wrong, but might need a little upkeep as time goes on.
– Buy extra toilet paper!

The maids told us we were out, whoops! Had to run to the store after one of our outings.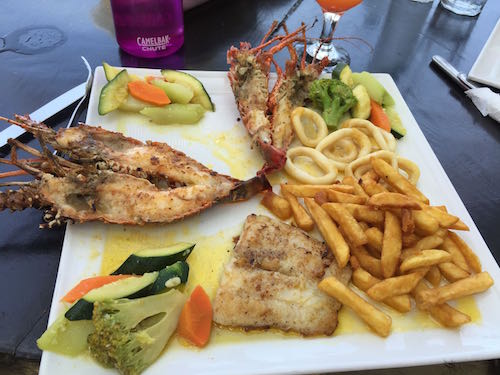 – This is not a con to the house but just an FYI that power goes on and off, and the generators pop on and off. I think that's just typical of the DR!
– Even though it's filtered water, some of us got a little sick to our tummies after a few days. Just a little annoyance on a daily basis for most of the group.
I outlined the pros above but we really enjoyed ourselves! Be sure to talk to Anne about stocking the house with food. Be very specific as she is a great shopper. Have their chefs come and cook you a meal, or just walk down to Chez Arsenio for dinner. Even just order a side dish to anything you are cooking. We got potato salad for our first night, and our neighbors got garlic bread that we were eying! We loved having the chefs as they cooked amazing things and did all the dishes! We had them out three nights during our stay.
Happy Hour is from 4-6pm at the restaurant and the Arsenio Special was my favorite! Two for the price of one.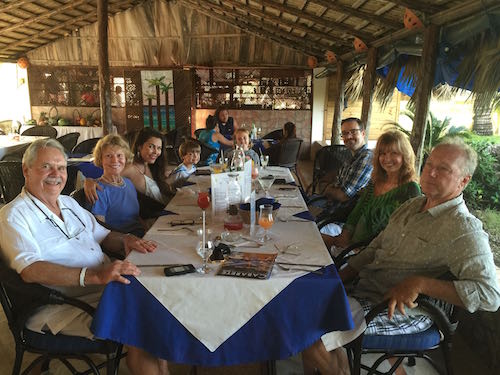 Where to Go:
– Monkey Jungle – the kids (and adults!) loved it! It's about 45m and a really bumpy road at the end. Go!
– 27 Waterfalls – Amazing experience that I personally couldn't do (kids couldn't!) but others did and loved. Buy the video option to record your experience, it will be worth it.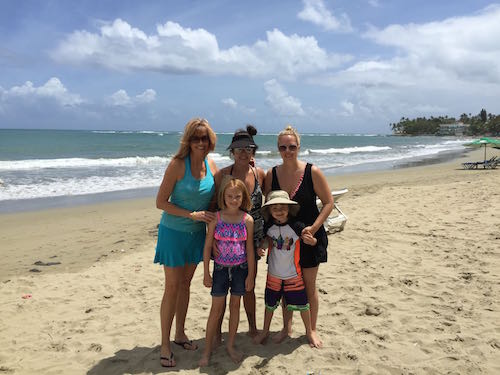 – Cabarete – We didn't venture over to Cabarete until later in the week and we promptly went back the next day. AMAZING BEACH. Sitting in the sand, having a drink, eating at the restaurants while watching the kite surfers was so cool. The kids loved the waves because it was shallow far out but the waves were gentle. Their favorite place. I really want to go back with my best girlfriends and spend a few days just on that beach.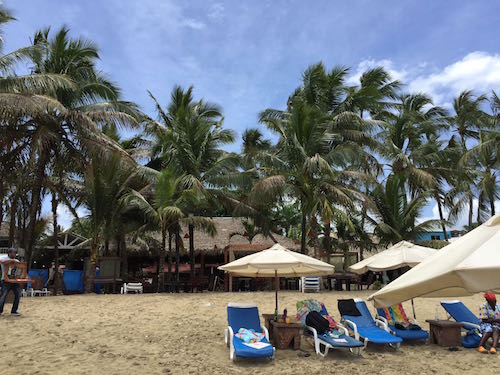 – Puerto Plata- We had Franklin drive us out there to the rum factory (so cool for the kids and tasting for us!) and a little sightseeing. We were in a 14 person van and kind of hated it, and we aren't really sightseeing people… but it was fun.
– Golfing – The men went out golfing and had a grand old time.
Otherwise, just hang out on the beach and at the pool! Perfect vacation and we had such a good time. I would highly recommend Villa Gordon to anyone.
I did a bunch of reviews at places on TripAdvisor too, so friend me over there