Woohoo! It's meeting day, baby! (*ahem* It WAS meeting day about a week and a half ago!) Luckily this meeting has been planned out for a month or two and I had a FANTASTIC craft Mom take charge of our craft. We asked the girls last week how they wanted to build their nests and they had some great ideas.
This year we picked out a Friendship Circle leader for each meeting. (I really need to figure out how to create a Kaper Chart, darn it) but our Friendship Circle leader starts us in our Promise, Law, and Daisy song. Each girl seems really excited to get her day to shine.
Today we had a little bit of news we had to cover like our Fall Product Sales (who is buying nuts from Sammie!?), a few upcoming events, and then we had a GUEST SPEAKER! A former girl scout (all the way up to Gold Award!) came in to read the girls the first Animal Story and talk about her experiences working in an Animal Shelter and managing an Animal Hospital.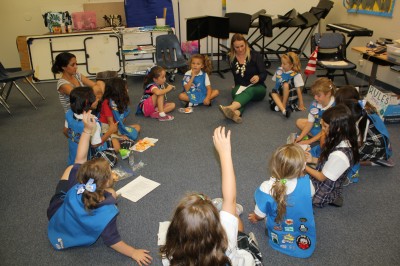 Once we were done and finished answering questions, we moved on to our All About Me Nests.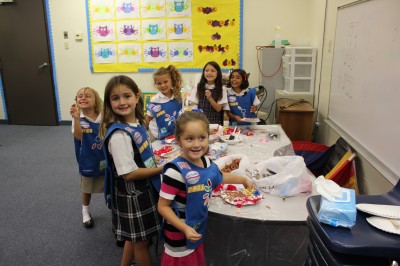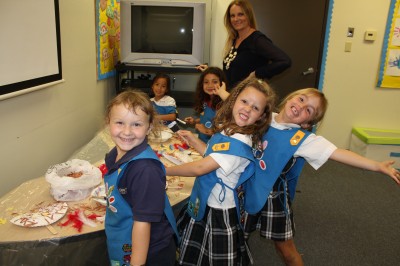 The All About Me Nest was created using a paper plate cut in half, turned around and stapled together to make a 'pita pocket', and a craft stick attached for easy carrying in the future. 🙂 They decorated with shredded brown paper, feathers, and flowers.
We will be working with our nests in the future to make things and tuck them in at a later point in our journey.