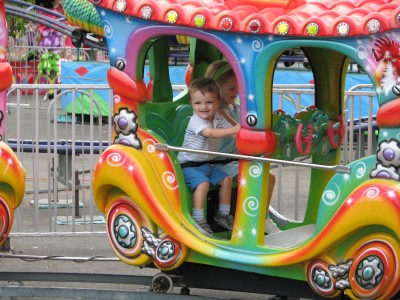 The smile on his face  is the reason why I love my life! He was so happy to be on them and just loved it!
Pure joy.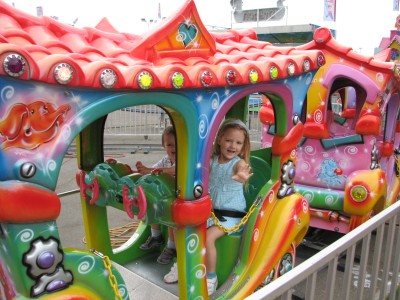 I had to take a video because he was so cute. The last few seconds just show his pure excitement about the ride.
He was loving life. So adorable! I just can't get enough.
Sam was having tons of fun too. She got to go on more rides cause she was the big girl but she helped her brother on a few more.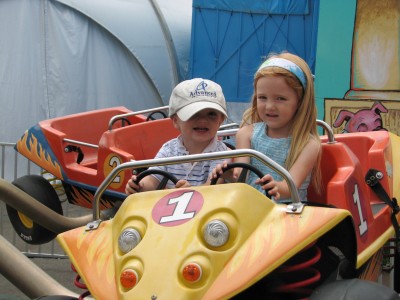 She went up the big slide. Which she did not like. She did it though. Screamed for about 10 minutes after. LOL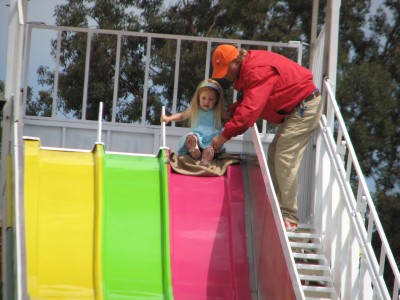 Wish I could have gotten a video of that.
But our cuties love each other. I hope it lasts. Because they are so sweet and play so well together!